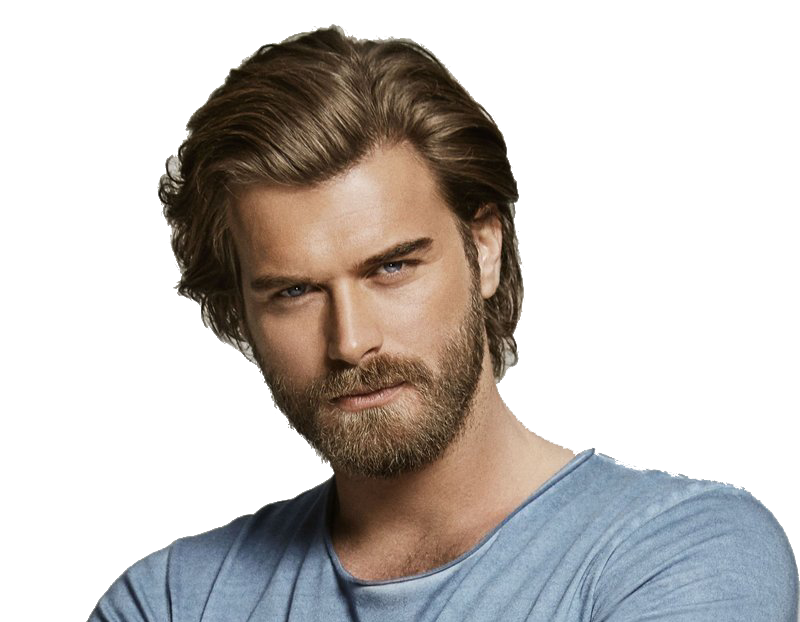 Kıvanç Tatlıtuğ as a former model, he began acting with the TV series "Silver" (2005). He continued acting as Behlül in "Forbidden Love" and guest-starred in the TV series "Ezel". He played many memorable leading roles, including Güney in "KUZEY GÜNEY", KURT IN "KURT SEYİT AND SHURA" and Cesur in "Brave and Beautiful". TATLITUĞ WON THE YEŞİLÇAM AWARD for Best Actor in a Leading Role.
Kivanc Tatlitug was born on October 27, 1983 in Adana, Turkey. His mother is from Edirne, Turkey. His father was born in Adana, who came from Yugoslav immigrant family. His paternal grandfather is Albanian from Pristina. His paternal grandmother is Bosnian from Sarajevo.
His professional career started with modeling in 2002. After modeling career, his acting career began with the TV Series "Gumus" (2005) by the leading role "Mehmet". "Gumus" is known as first Turkish TV series which was sold to Middle East.
Afterwards Kivanc Tatlitug has gained large fan base abroad predominantly in Middle East, Balkans, North Africa and Turkic Republics. He was invited by many Film Festivals like Abu Dhabi, Cairo, Muscat, Doha Tribeca (as a Guest of Honor) and won many honorary awards.
Right after "Gumus" he continued his acting career in leading roles as Halil in the series "Menekse ile Halil", as Muzaffer in the movie "Amerikalilar Karadeniz'de", as Behlül in the TV series "Ask-i Memnu", as a guest star Sekiz in the TV series "Ezel", as Kuzey in the TV series "Kuzey Guney", as Muzaffer Tayyip Uslu in the movie "Kelebegin Ruyasi", as Kurt Seyit in the TV series "Kurt Seyit ve Shura" , Cesur in the TV series "Cesur ve Güzel", Ali in the movie "Hadi Be Oglum" and as Saruhan in the movie "Organize Isler Sazan Sarmali". Nowadays he is shooting a Tv series called " Carpisma ". He is playing the character of "Kadir Adali".
Throughout his acting career he won numerous "Best Actor" awards such as 36th Golden Butterfly TV Awards (2009), 17th Sadri Alisik Theatre and Cinema Awards (2012), 39th Butterfly TV Awards (2012), 18th Golden Lens Award (2012), SIYAD-Turkish Film Critics Association Best Actor Award (2014),
"Creators of Their Own Miracles Award" in 44.Golden Butterfly Awards (2017) and "The Male Brand Award" presented by Marketing Turkey in 2018.
Recently, Kivanc Tatlitug was awarded as "Best Actor in Comedy " in 19th Sadri Alisik Theater and Cinema Awards (2019).
Furthermore, Kivanc Tatlitug also won "Best Actor" awards from many Universities, Educational and Public Institutions internationally.
Off-screen, Kivanc Tatlitug is the youngest Unicef Goodwill Ambassador ever in the world and continues working for children.