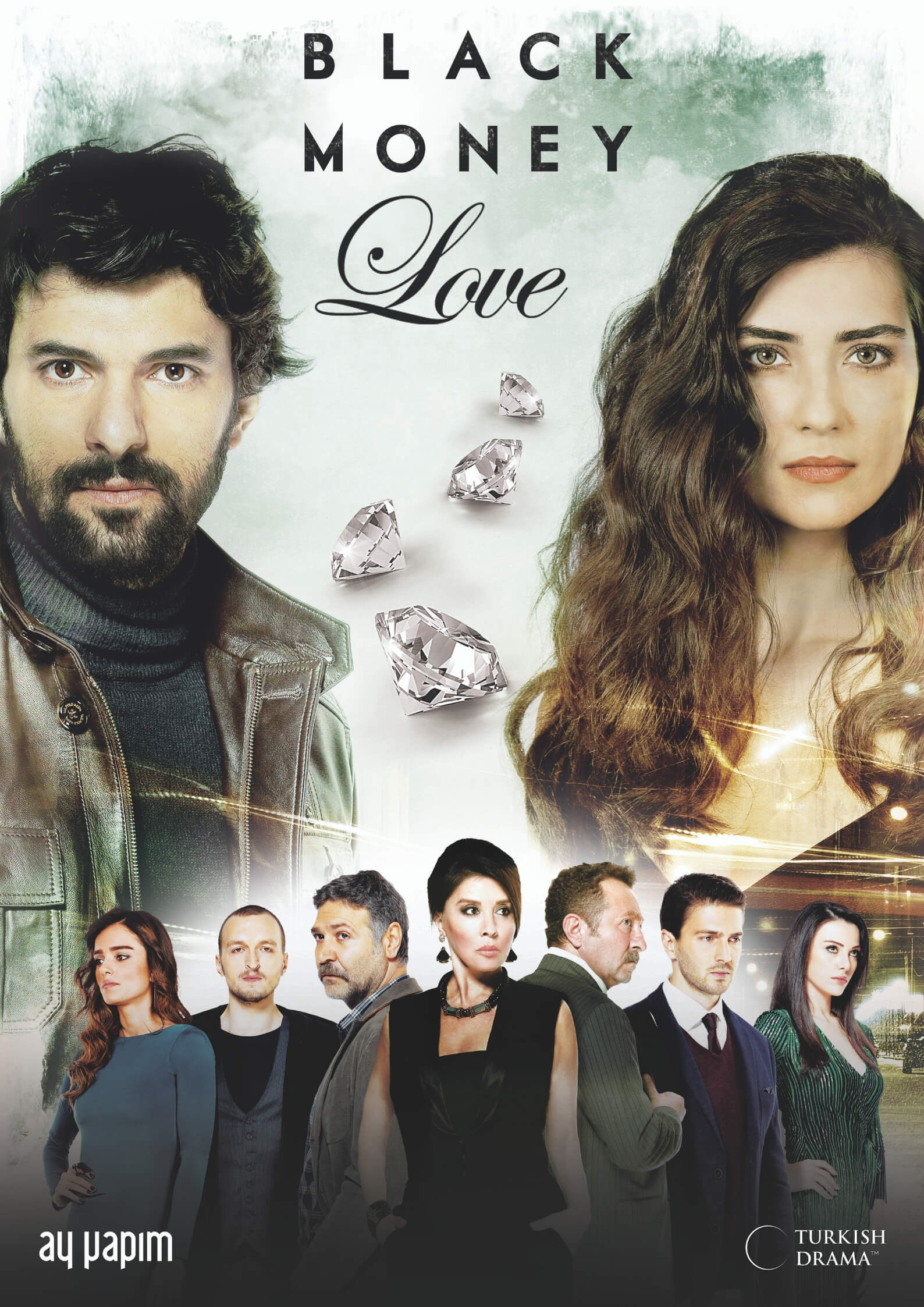 Director: Ahmet Katıksız
Screenwriter: Sema Ergenekon - Eylem Canpolat
Stars: Engin Akyürek, Tuba Büyüküstün, Erkan Can
BLACK MONEY LOVE WILL CAPTIVATE THE AUDIENCES WITH THE THRILLING LOVE STORY BETWEEN ÖMER AND ELİF, THEIR AMBITION, AND THEIR SECRETS.
Ömer is a police officer who wants to unveil the truth about the possible murder of his fiancée, who committed suicide. He signs a deal with the state: He will find the stolen diamonds and in return, will learn the identity of his fiancée's murderer.
Elif finds out that her late father was actually a money-laundering mobster. Now, she has to maintain her family and pay for the 2 billion dollar debt for diamonds. Besides, her sister is in the hands of villains.
The drama received top ratings, traveled the world to several regions
and reached more than 140 countries, including Middle East, Latin America and Spain.
 

International Emmy Awards 2015
Nominee
Gallery
Cast
Trailer