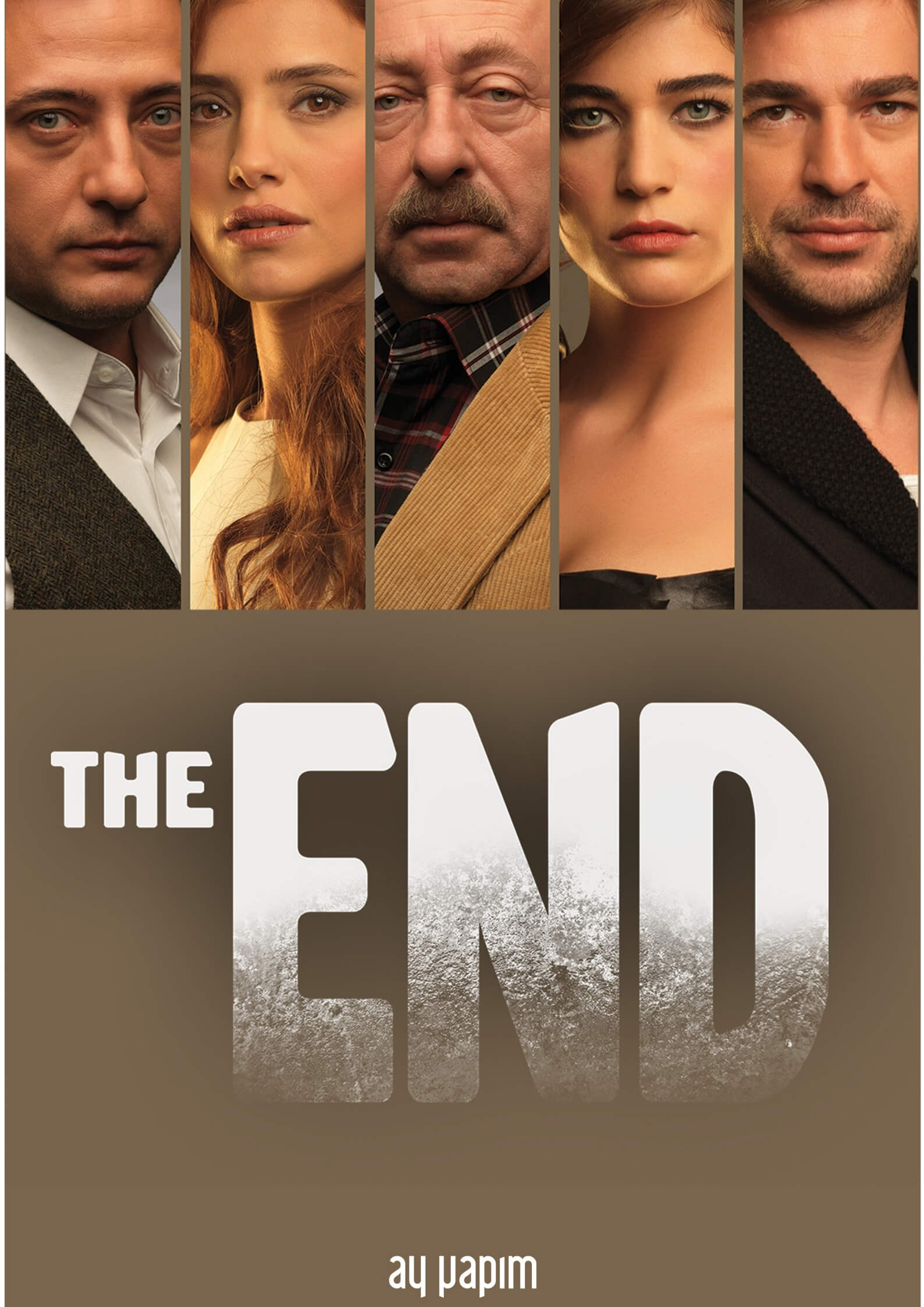 Director: Uluç Bayraktar
Screenwriter: Berkun Oya
Stars: Yiğit Özşener, Nehir Erdoğan, Engin Altan Düzyatan, Berrak Tüzünataç
Popular Turkish psychological thriller series
"The End" (SON) has been adapted into Dutch, American and Spanish versions.
Aylin is a woman who has everything. She is deeply in love with her husband, Selim, a doting mother to their handsome son Ömer. She drops Selim off at the airport one morning and everything changes. His plane crashes. There are no survivors. After days of overwhelming grief, comes a glimmer of hope: The airline realizes his name was not on the passenger list. Wherever he is, he is not dead – he never boarded the plane
The End. Would you go all the way to find the truth?
The series has been sold to 40 countries, including;
Bahrain, Algeria, Djibouti, Morocco, Palestine, Iraq, Iran, Qatar, Kuwait, Libya, Lebanon, Egypt, Mauritania, Sudan, Syria, Tunisia, Oman, Jordan, Yemen, Saudi Arabia, Israel, Pakistan, Vietnam, India, Mexico, Malasia, Brunei, Albania, Bosnia & Herzegovina, Bulgaria, Georgia, Kazakhstan, Sweden, Lithuania, Hungary, Macedonia, Greece, Belgium, Hispanic US and Ethiopia.
"The End" was adapted into a Dutch version – first redo of a Turkish drama in Western Europe.
The series aired on SVT in Sweden, the first time
a Turkish drama had been shown in prime time on
a Swedish national channel – it doubled the slot average.
Russian World Studios is shooting a Russian redo of "The End" UFA Fiction is developing a German version.
Globomedia is working on a Spanish adaptation.
"The End" is the first Turkish drama piloted in the U.S.
Gallery
Trailer