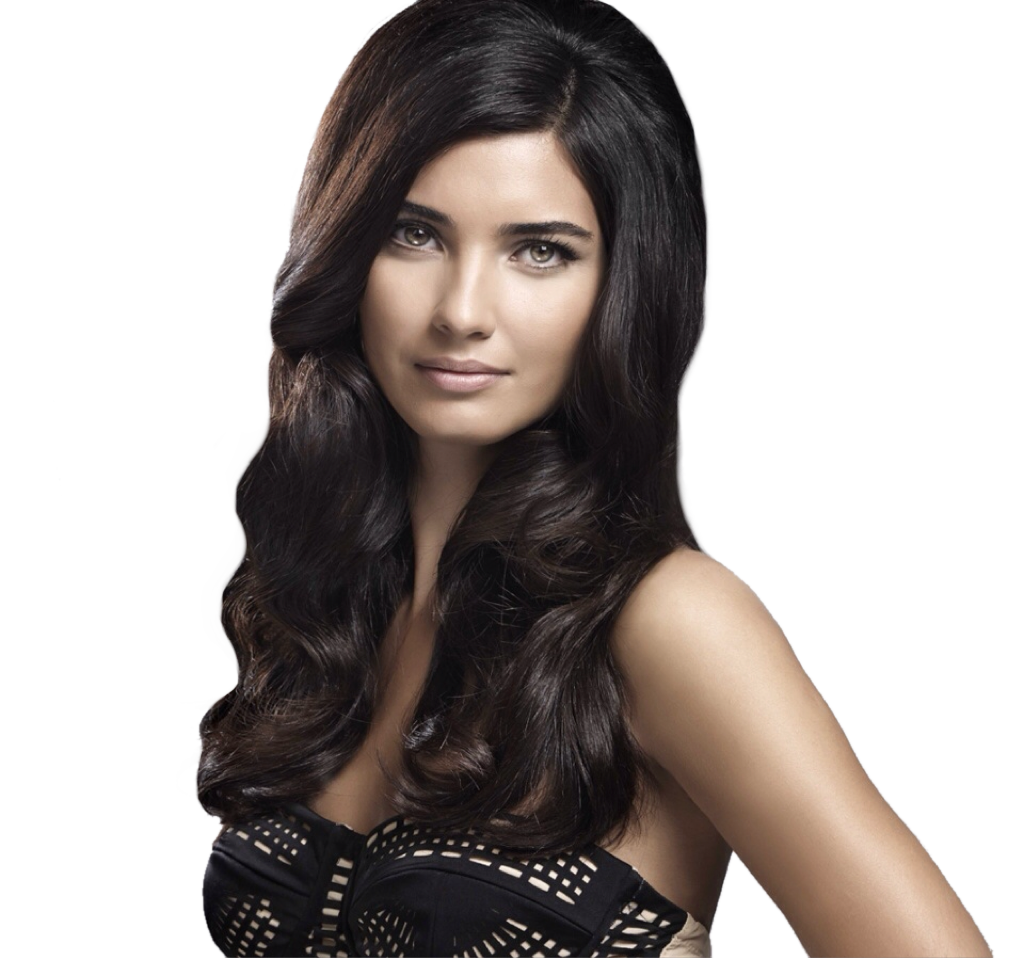 Tuba Büyüküstün has graduated from State Conservatory. She starred in many highly successful TV series such as "Black Money Love", "20 Minutes", "Brave and Beautiful", "1001 Nights", "Karadayı", "Valley of the Wolves: Iraq" and "Wounded Love". She's been nominated for "Best Actress" at the "42nd International Emmy Awards" for her role as "Melek" in "20 Minutes" and become the first Emmy Award nominee from Turkey. Tuba is also a UNICEF National Goodwill Ambassador.
Born on July 5 in Istanbul, Tuba majored in Costume & Design at the Mimar Sinan University of the Fine Arts from where she graduated in the year of 2004. This year also brought along her first acting gig as she starred in the successful TV show, 'Cemberimde Gül Oya', portraying the character of 'Zarife'. This was her first acting experience and a strong start to a successful acting career. The following year she was awarded 'Best Actress' in the 'Republic of Serbia and Montenegro International TV Festival' for her portrayal of 'Gülizar', in the TV movie, 'Gülizar'.
In 2005, Tuba starred in the TV series; 'Ihlamurlar Altinda', in which she gave life to the character 'Filiz'. This show became enormously successful not only in Turkey, but in many Middle Eastern countries. Between 2007 and 2009, Tuba portrayed the leading character of 'Asiye' in the hit TV show, 'Asi. 'Asi' was later nominated 'Best Soap Opera' at the '51 Monte Carlo Television Festival'. She went on to act in a number of highly successful TV shows such as; 'Gonülcelen', '20 Minutes', 'Black Money Love', and currently, 'The Brave and the Beautiful'. The movies she starred in are; 'Sinav' (Omer Faruk Sorak), 'My Father and My Son' (Cagan Irmak), 'Ask Your Heart' (Yusuf Kurcenli), 'Memories of the Wind' (Ozcan Alper), 'Tight Dress' (Hiner Saleem). Movies Tuba is in that are currently in post-production are; 'More' (Onur Saylak) and 'Istanbul Red' (Ferzan Ozpetek) . Her authentic and captivating performances in all of her movies and TV shows have earned Tuba her unique place in the acting world as well as allowing her to reach out to large masses of viewers all over the world, especially in Turkey and the Middle Eastern Region.
With her performance as 'Melek', in '20 Minutes' (2013), Tuba was nominated 'Best Actress' at the '42 International Emmy Awards', which makes her the first ever 'EMMY' nominee to come out of Turkey. Tuba has also won the 'Best Actress Award' at the '14th International Giuseppe Sciacca Awards' held in Vatican City.
Tuba is also a 'UNICEF National Goodwill Ambassador' who works as an advocate for Children's Rights.